Happy Birthday and Anniversary to all those celebrating in May!
Haden Salmon – May 1
Kelly Witt – May 1
Curt Brannan, Jr. – May 4
Wayne Daniel – May 6
and Happy Anniversary to Kevin & Michelle Johnson – May 1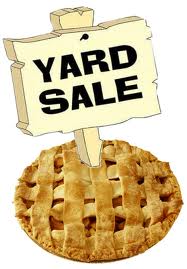 We are planning a Yard Sale & Bake Sale June 4, 2011. It's spring cleaning time. We have somewhere to store items so if you have something to donate just let us know and we will arrange for someone to pick it up.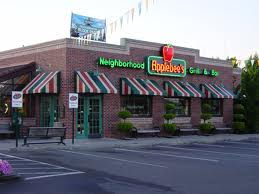 There is a BIG fundraiser coming May 14 from 8-10am at Applebee's. We will be serving a breakfast plate which consist of pancakes, sausage & beverage for $5.00. We will need volunteers for every job but a cook. If you would like to help see Tonya Massie.
Charles Lewis Layne, 67, of Evington went home to be with his Lord and Savior Jesus Christ on Wednesday, April 27, 2011. He was the husband of Mary Sue Layne. Charles was a devoted husband, father, and grandfather.
He was born July 13, 1943 in Campbell County, a son of the late Willie T. Layne, Sr. and Lucy Witt Layne. He loved the Lord and was a faithful member of Langhorne Chapel Community Church where he served as a Deacon and used his talent as a musician and enjoyed singing. Charles loved Nascar and Dale Earnhardt, Sr., was a carpenter and mechanic and enjoyed working on cars. He was a U.S. Army and a Vietnam Veteran.
He is survived by one son, Troy L. Layne (Donna) of Evington; three daughters and two granddaughters that he raised as daughters, Diane L. Stanley (Lee) of Volens, Kathy L. Reaves (Chris) and Wendy L. Mason (David) all of Evington, Alicia M. Beverley (Terry) of Forest, and Crystal H. Leonard (Daniel) of Huddleston; ten grandchildren, Alicia, Thomas, Crystal, Charles, Troy, David, Christopher, Michael, Jordan, and Christopher (Doodle); one step-granddaughter, Krislin; one sister, Dot Mays of Evington; two brothers, Milton Layne, Sr. (Brenda) and Bernard Layne (Ann) all of Evington; and a host of nieces and nephews.
He was preceded in death by two brothers, Willie Layne, Jr. and Rodger Dale Layne, and a nephew, Bruce Layne.
A celebration of Charles' life will be held at 11:00 a.m., Saturday, April 30, 2011 at Langhorne Chapel Community Church by the Rev. Dwight Weaver, Jr. with interment to follow in First Baptist Church Cemetery, Evington with military honors by American Legion Post 16.
The family will receive friends from 7-9:00 p.m., Friday at Finch & Finch Funeral and Cremation Service, Altavista and other times at the residence.
In lieu of flowers, the family requests memorial contributions to be made to Langhorne Chapel Community Church, 15777 Leesville Road, Evington, VA 24550.
When you post something in the "Blog" catagory it doesn't show up on the Home page. It is just entered into a blog post. I have the default category set to "Blog". What this means is that if you make a new entry (post) and do not select any specific category then the post will not affect the layout of the home page.
You can add pictures to your post if you like. Nothing you do on submitting a new post will affect the home page at all. The 3 categories that WILL change the home page are… Langhorne Chapel Community Church, Our Ministry & Church News.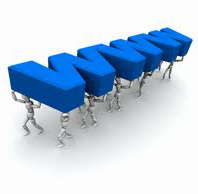 The first of May 2011 marked the debut of our new user friendly web design.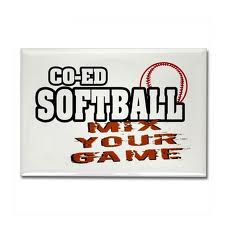 New For 2011 – Co-Ed Softball
Fun and fellowship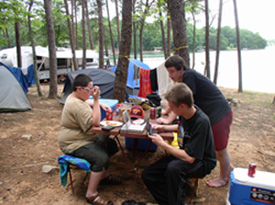 We have many activities for the youth here at Langhorne Chapel. Camping trips, car washes just to name a couple of things that the youth here do regularly.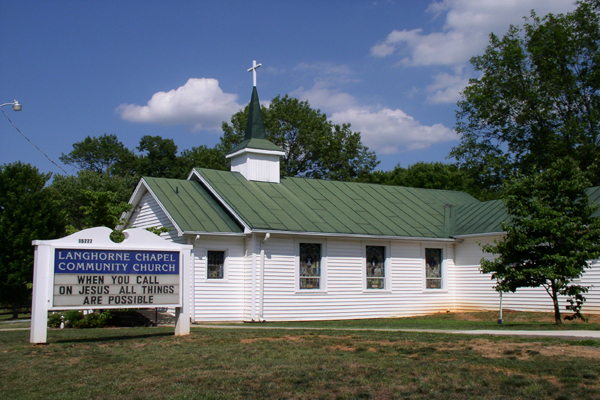 God
God is the Creator and Ruler of the universe. He has eternally existed in three personalities: the Father, the Son, and the Holy Spirit. These three are co-equal and are one God.
Man
Man is made in the spiritual image of God, to be like Him in character. He is the supreme object of God's creation. Although man has tremendous potential for good, he is marred by an attitude of disobedience toward God called "sin." This attitude separates man from God.
Eternity
Man was created to exist forever. He will either exist eternally separated from God by sin, or in union with God, through forgiveness and salvation. To be eternally separated from God is Hell. To be eternally in union with Him is eternal life. Heaven and Hell are places of eternal existence.
Jesus Christ
Jesus Christ is the Son of God. He is co-equal with the Father. Jesus lived a sinless human life and offered Himself as the perfect sacrifice for the sins of all men by dying on a cross. He arose from the dead after three days to demonstrate His power over sin and death. He ascended to Heaven's glory and will return again to earth to reign as King of Kings and Lord of Lords.
Salvation
Salvation is a gift from God to man. Man can never make up for his sin by self-improvement or good works. Only by trusting in Jesus Christ as God's offer of forgiveness can man be saved from sin's penalty. Eternal life begins the moment one receives Jesus Christ into his life by faith.
Eternal Security
Because God gives man eternal life through Jesus Christ, the believer is secure in that salvation for eternity. Salvation is maintained by the grace and power of God, not by the self-effort of the Christian. It is the grace and keeping power of God that gives this security.
The Holy Spirit
The Holy Spirit is equal with the Father and the Son as God. He is present in the world to make men aware of their need for Jesus Christ. He also lives in every Christian from the moment of salvation. He provides the Christian with power for living, understanding of spiritual truth, and guidance in doing what is right. The Christian seeks to live under His control daily.
The Bible
The Bible is God's Word to all men. It was written by human authors under the supernatural guidance of the Holy Spirit. It is the supreme source of truth for Christian beliefs and living. Because it is inspired by God, it is truth without any mixture of error.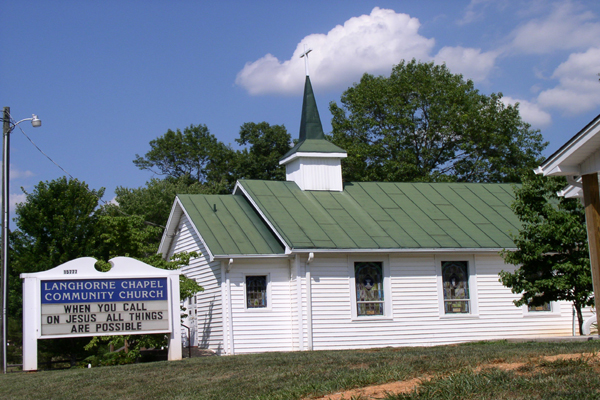 God
Genesis 1:1,26,27; 3:22
In the beginning God created the heavens and the earth.
Then God said, "Let Us make man in Our image, according to Our likeness; and let them rule over the fish of the sea and over the birds of the sky and over the cattle and over all the earth, and over every creeping thing that creeps on the earth." God created man in His own image, in the image of God He created him; male and female He created them.
Then the LORD God said, "Behold, the man has become like one of Us, knowing good and evil; and now, he might stretch out his hand, and take also from the tree of life, and eat, and live forever."
Psalm 90:2
Before the mountains were born
Or You gave birth to the earth and the world,
Even from everlasting to everlasting, You are God.
Matthew 28:19
"Go therefore and make disciples of all the nations, baptizing them in the name of the Father and the Son and the Holy Spirit, …
I Peter 1:2
…according to the foreknowledge of God the Father, by the sanctifying work of the Spirit, to obey Jesus Christ and be sprinkled with His blood: May grace and peace be yours in the fullest measure.
II Corinthians 13:14
The grace of the Lord Jesus Christ, and the love of God, and the fellowship of the Holy Spirit, be with you all.
____________________________________________________________
Man
Genesis 1:27
God created man in His own image, in the image of God He created him; male and female He created them.
Psalm 8:3-6
When I consider Your heavens, the work of Your fingers,
The moon and the stars, which You have ordained;
What is man that You take thought of him,
And the son of man that You care for him?
Yet You have made him a little lower than God,
And You crown him with glory and majesty!
You make him to rule over the works of Your hands;
You have put all things under his feet,
Isaiah 53:6a
All of us like sheep have gone astray,
Each of us has turned to his own way…
Romans 3:23
…for all have sinned and fall short of the glory of God.
Isaiah 59:1-2
Behold, the LORD'S hand is not so short
That it cannot save;
Nor is His ear so dull
That it cannot hear.
But your iniquities have made a separation between you and your God,
And your sins have hidden His face from you so that He does not hear.
____________________________________________________________
Eternity
John 3:16
For God so loved the world, that He gave His only begotten Son, that whoever believes in Him shall not perish, but have eternal life.
I John 2:25 & 5:11-13
This is the promise which He Himself made to us: eternal life.
And the testimony is this, that God has given us eternal life, and this life is in His Son.He who has the Son has the life; he who does not have the Son of God does not have the life. These things I have written to you who believe in the name of the Son of God, so that you may know that you have eternal life.
Romans 6:23
For the wages of sin is death, but the free gift of God is eternal life in Christ Jesus our Lord.
Revelation 20:15
And if anyone's name was not found written in the book of life, he was thrown into the lake of fire.
____________________________________________________________
Jesus Christ
Matthew 1:22-23
Now all this took place to fulfill what was spoken by the Lord through the prophet: "BEHOLD, THE VIRGIN SHALL BE WITH CHILD AND SHALL BEAR A SON, AND THEY SHALL CALL HIS NAME IMMANUEL," which translated means, "GOD WITH US."
Isaiah 9:6
For a child will be born to us, a son will be given to us;
And the government will rest on His shoulders;
And His name will be called Wonderful Counselor, Mighty God,
Eternal Father, Prince of Peace.
John 1:1-5 & 14:10-30
In the beginning was the Word, and the Word was with God, and the Word was God.He was in the beginning with God. All things came into being through Him, and apart from Him nothing came into being that has come into being. In Him was life, and the life was the Light of men. The Light shines in the darkness, and the darkness did not comprehend it.
Do you not believe that I am in the Father, and the Father is in Me? The words that I say to you I do not speak on My own initiative, but the Father abiding in Me does His works. "Believe Me that I am in the Father and the Father is in Me; otherwise believe because of the works themselves. Continue Reading this passage.
Hebrews 4:14-15
Therefore, since we have a great high priest who has passed through the heavens, Jesus the Son of God, let us hold fast our confession. For we do not have a high priest who cannot sympathize with our weaknesses, but One who has been tempted in all things as we are, yet without sin.
I Corinthians 15:3-4
For I delivered to you as of first importance what I also received, that Christ died for our sins according to the Scriptures, and that He was buried, and that He was raised on the third day according to the Scriptures …
Romans 1:3-4
…concerning His Son, who was born of a descendant of David according to the flesh, who was declared the Son of God with power by the resurrection from the dead, according to the Spirit of holiness, Jesus Christ our Lord…
Acts 1:9-11
And after He had said these things, He was lifted up while they were looking on, and a cloud received Him out of their sight. And as they were gazing intently into the sky while He was going, behold, two men in white clothing stood beside them. They also said, " Men of Galilee, why do you stand looking into the sky? This Jesus, who has been taken up from you into heaven, will come in just the same way as you have watched Him go into heaven."
I Timothy 6:14-15
…that you keep the commandment without stain or reproach until the appearing of our Lord Jesus Christ, which He will bring about at the proper time–He who is the blessed and only Sovereign, the King of kings and Lord of lords…
Titus 2:13
…looking for the blessed hope and the appearing of the glory of our great God and Savior, Christ Jesus…
____________________________________________________________
Salvation
Romans 6:23
For the wages of sin is death, but the free gift of God is eternal life in Christ Jesus our Lord.
Ephesians 2:8-9
For by grace you have been saved through faith; and that not of yourselves, it is the gift of God; not as a result of works, so that no one may boast.
John 14:6 & 1:12
Jesus said to him, "I am the way, and the truth, and the life; no one comes to the Father but through Me.
But as many as received Him, to them He gave the right to become children of God, even to those who believe in His name…
Titus 3:5
He saved us, not on the basis of deeds which we have done in righteousness, but according to His mercy, by the washing of regeneration and renewing by the Holy Spirit,
Galatians 3:26
For you are all sons of God through faith in Christ Jesus.
Romans 5:1
Therefore, having been justified by faith, we have peace with God through our Lord Jesus Christ…
____________________________________________________________
Eternal Security
John 10:29
My Father, who has given them to Me, is greater than all; and no one is able to snatch them out of the Father's hand.
II Timothy 1:12
For this reason I also suffer these things, but I am not ashamed; for I know whom I have believed and I am convinced that He is able to guard what I have entrusted to Him until that day.
Hebrews 7:25 & 10:10-14
Therefore He is able also to save forever those who draw near to God through Him, since He always lives to make intercession for them.
I Peter 1:3-5
By this will we have been sanctified through the offering of the body of Jesus Christ once for all. Every priest stands daily ministering and offering time after time the same sacrifices, which can never take away sins; but He, having offered one sacrifice for sins for all time, SAT DOWN AT THE RIGHT HAND OF GOD, waiting from that time onward UNTIL HIS ENEMIES BE MADE A FOOTSTOOL FOR HIS FEET. For by one offering He has perfected for all time those who are sanctified.,
____________________________________________________________
The Holy Spirit
II Corinthians 3:17
Now the Lord is the Spirit, and where the Spirit of the Lord is, there is liberty.
John 16:7-13 & 14:16-17
"But I tell you the truth, it is to your advantage that I go away; for if I do not go away, the Helper will not come to you; but if I go, I will send Him to you. And He, when He comes, will….Continue reading this passage
"I will ask the Father, and He will give you another Helper, that He may be with you forever; that is the Spirit of truth, whom the world cannot receive, because it does not see Him or know Him, but you know Him because He abides with you and will be in you.
Acts 1:8
…but you will receive power when the Holy Spirit has come upon you; and you shall be My witnesses both in Jerusalem, and in all Judea and Samaria, and even to the remotest part of the earth."
I Corinthians 2:12 & 3:16
Now we have received, not the spirit of the world, but the Spirit who is from God, so that we may know the things freely given to us by God…
Ephesians 1:13
In Him, you also, after listening to the message of truth, the gospel of your salvation–having also believed, you were sealed in Him with the Holy Spirit of promise…
Galatians 5:25
If we live by the Spirit, let us also walk by the Spirit.
Ephesians 5:18
And do not get drunk with wine, for that is dissipation, but be filled with the Spirit…
____________________________________________________________
The Bible
II Timothy 3:16-17
All Scripture is inspired by God and profitable for teaching, for reproof, for correction, for training in righteousness, so that the man of God may be adequate, equipped for every good work.
II Peter 1:20-21
But know this first of all, that no prophecy of Scripture is a matter of one's own interpretation, for no prophecy was ever made by an act of human will, but men moved by the Holy Spirit spoke from God.
II Timothy 1:13
Retain the standard of sound words which you have heard from me, in the faith and love which are in Christ Jesus.
Psalm 119:105,160 & 12:6
Your word is a lamp to my feet
And a light to my path.
The sum of Your word is truth,
And every one of Your righteous ordinances is everlasting.
The words of the LORD are pure words;
As silver tried in a furnace on the earth, refined seven times.
Proverbs 30:5
Every word of God is tested;
He is a shield to those who take refuge in Him.